I've tried ALOT of tzatziki in my day, and somehow I can never quite get my homemade version to taste exactly like it does in the Greek restaurants. Even searching 'authentic greek tzatziki' on google and selecting 5 star recipes with great reviews wasn't hitting the mark (does this make me a tzatziki snob?).
Last year I had the pleasure of meeting Natasa Karatsoli (you can read a little bit more about Natasa here); she served me her tzatziki and I knew I had struck gold! Fast forward to her first cooking class with Secret Ingredient YEG, where she shared her recipe, and tips and tricks; I finally got my hands on a great recipe that makes me want to slather everything in this delicious dip.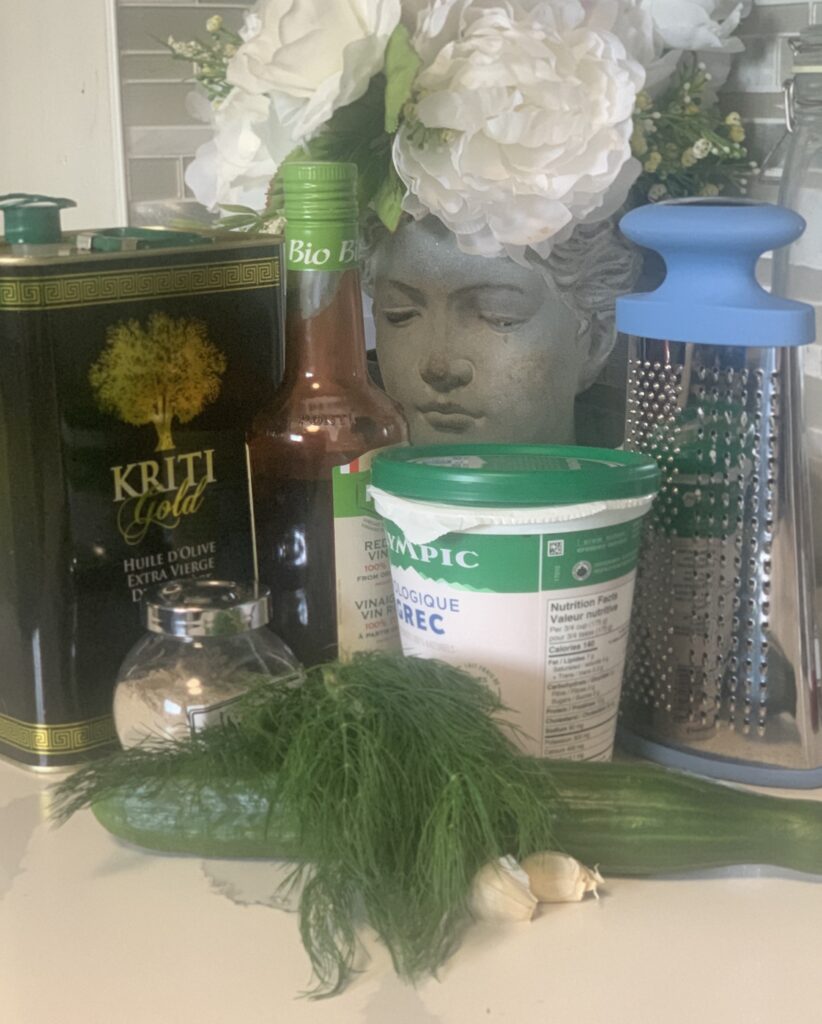 Insights from Natasa:
I learned to make tzatziki from my mother; she would often make it when we had guests over to the house. My favourite way to eat it is with baked Greek pita bread with olive oil and oregano. Tzatziki is a delicious and nutritious dish, it's a good source of protein, vitamin A and calcium. Greeks usually eat tzatziki with souvlaki wrapped in pita or gyros. It's also a great combination with roasted meats and vegetables.
Some tips I learned from Natasa while making the recipe:
Full fat yogurt is definitely BEST buuuut if you are wanting to make a healthier version, you can go with 3-5% for best results. Natasa personally finds Oikos Greek yogurt the thickest texture (which is best for this recipe).
This recipe is the *best* made the day ahead. The longer you let the flavours mix (while refrigerated), the better it will taste, and it will take away the sharpness of the garlic.
Don't be afraid to personalize your recipe. Mix it up, give it a taste…. Do you think it needs more dill? Throw it in! A little bit more tang….. add more vinegar…. Everyones palate will be a little bit different. Try to start with less, and then add more of each ingredient in small increments until you get to your preferred flavour.
White pepper is definitely that 'Secret Ingredient' that gives it a little something extra- but don't go overboard, it's a strong flavour.
Good quality olive oil makes a difference in flavour. Natasa recommends using Kriti Gold brand (found at Omonia Foods Import here is YEG).
We made a full large yogurt container's quantity and then put our finished tzatziki back in the yogurt container to store in the fridge.
Enjoy making your tzatziki and share your success with us on social!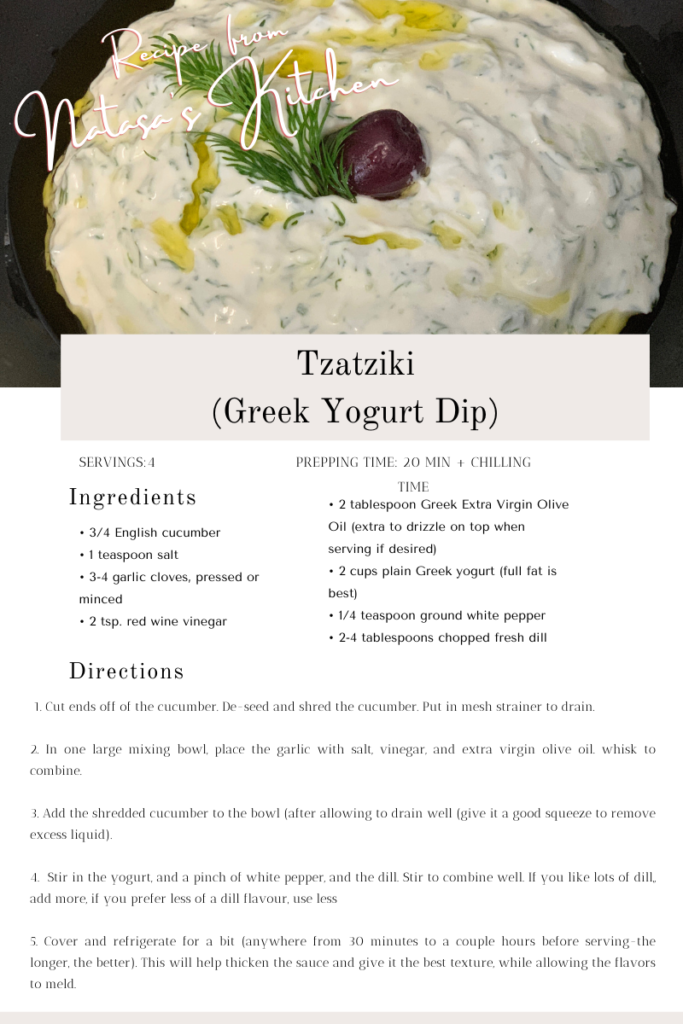 By: Steffanie Beekman; Secret Ingredient YEG founder & Natasa Karatsoli; Secret Ingredient YEG Instructor